Brandon Painter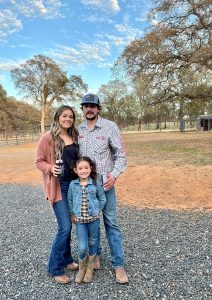 Branden is the most kind-hearted person I know. He busts his back Monday – Friday doing repair work for El Dorado Septic. He comes home and cooks dinner and gets the fire going to keep all of us warm. He's the best bonus dad to our four year old. On the weekends he continues to work on things around the house. We are so very grateful for him.
He is one of the most selfless people I know, anytime anyone calls and needs help he is on his way. He's a man of his word is very honest. Even with this busy life he makes sure he goes above and beyond in all he does. But he always makes sure he has time for his fiancé and his step daughter Janessa.
Love Joeri Mosley
Do You Know a Hard Working Man? No matter what your HARD WORKING MAN does for a living… KKBN wants you to nominate him by filling out the form here and he will receive...
A gift from Pine Alley Saw Shop - 2nd Generation Owned and Operated in Jamestown
Call (209) 984-3863
A gift fromNate's Tree Service - For all your Tree Service Needs – call (209) 532-2460